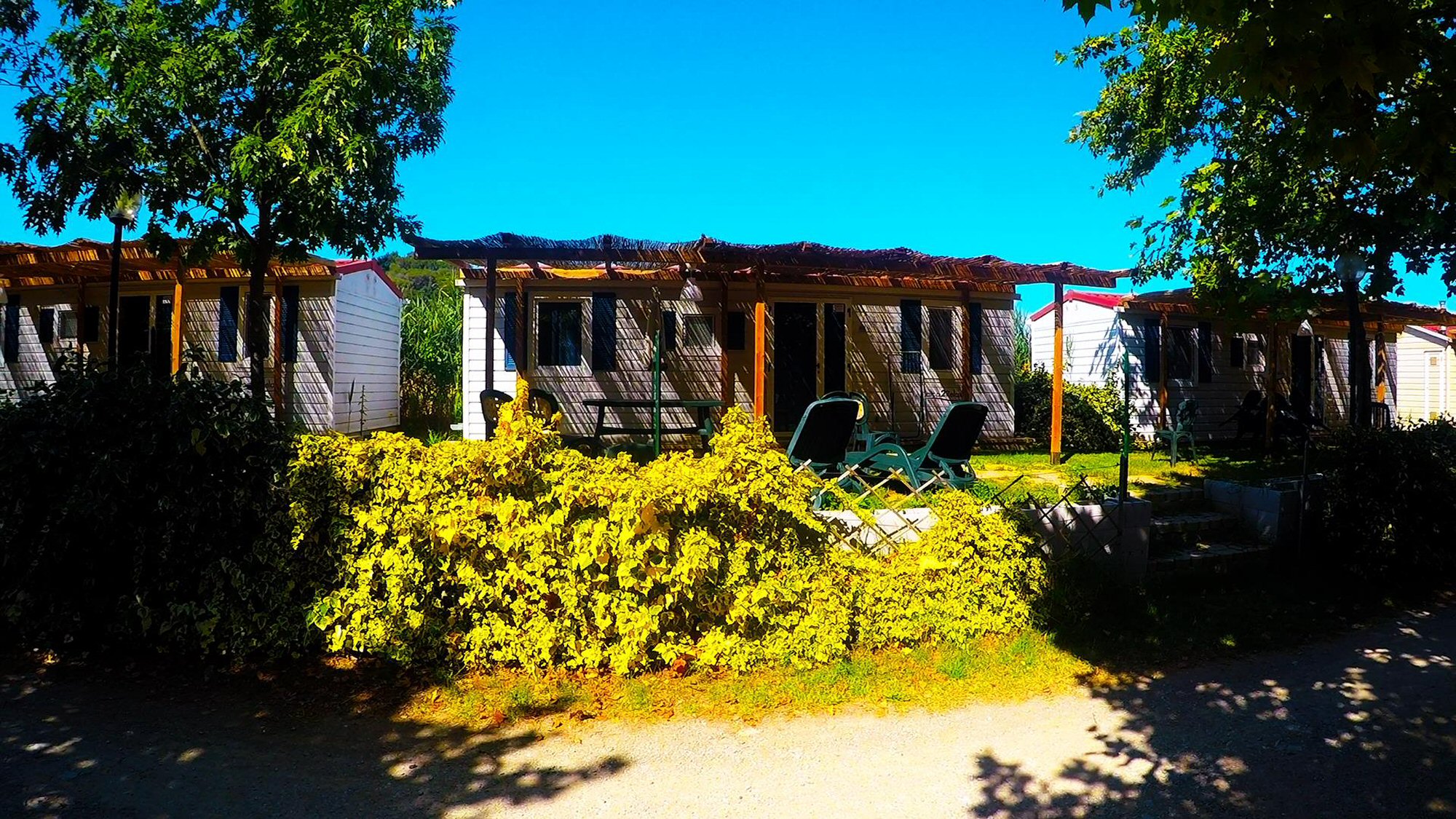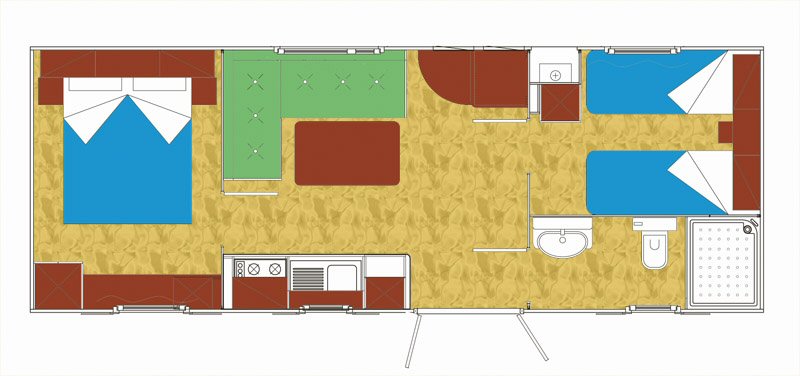 The Giada Mobilhome, for 2 to 4 people, differs from normal MobilHomes because it has a raised garden with respect to the roadside and a shaded veranda.
It consists of a double bedroom, a bedroom with two single beds, a living room with sofa, kitchenette, a bathroom with shower, sink and toilet.
The mobile home has a large garden (the pitch measures more than 100 square meters) furnished with a table, chairs, two sun loungers and an umbrella.
Prices are for 4 people; each less unit pays € 10.00/week less.
At the campsite you will find: swimming pool for adults, a multipurpose track, soccer and basketball, a playground for children, bowling alley, beach volleyball court, soccer field, mini-golf, ping pong tables, common area, washing machines, beach green carpet, pitches with lake view, car parks, bar, restaurant-pizzeria, free Wi-Fi.
Animation July and August!