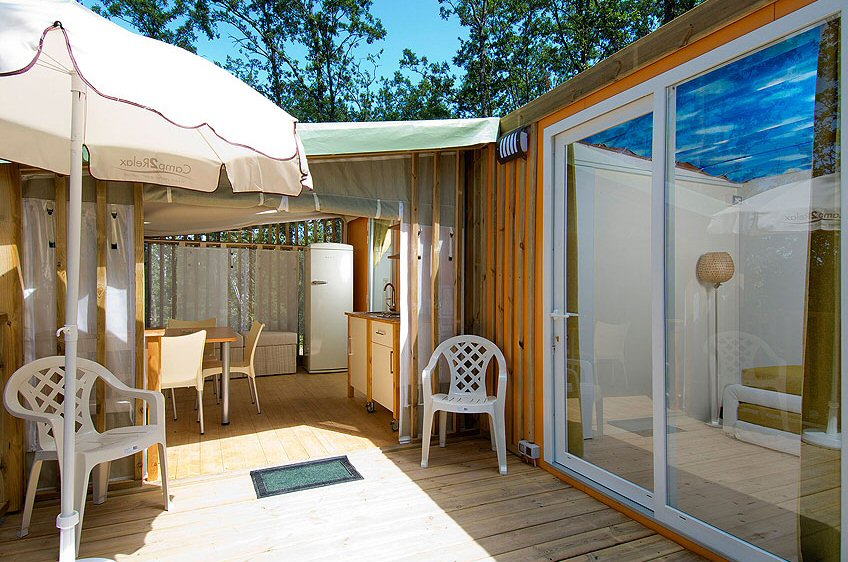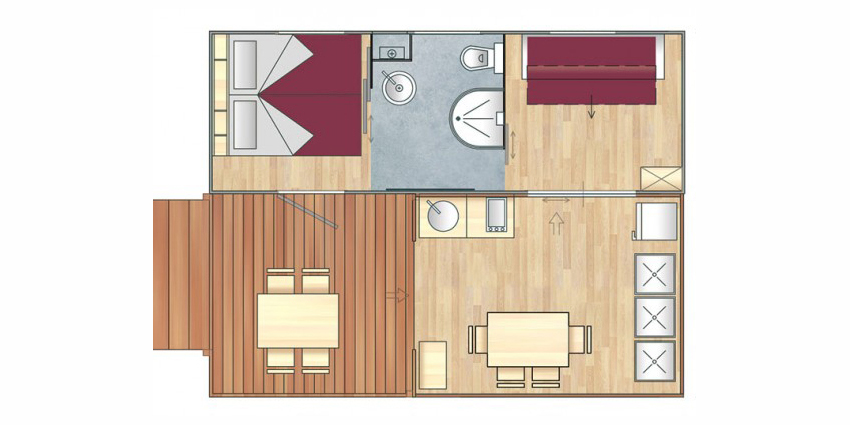 With Clever we offer a structure that, despite being simple and cheap, is able to offer campers new ways to experience their holidays!
The strong point of this new model is to be able to obtain more solutions with only 3 rooms.
This mobile home, designed to accommodate up to a maximum of 4 people, is one of a kind and was born from the fusion of a mobile home and a tent.
In the outdoor area, you can find a large veranda, a living room and a kitchen, while inside there are two bedrooms with air conditioning, one with a double bed and one with two single beds.
The bathroom has a very modern shower, a toilet, a large mirror and a beautiful sink.
Part of the large front veranda can be closed thanks to a large canvas, in order to have a more intimate and comfortable environment.
This part includes a practical kitchen with sitting area.
On the veranda there is also a table with 4 chairs and an umbrella.
On the campsite you will find: swimming pool for adults, multi-purpose track, five-a-side football and basketball, children's playground, bocce court, beach volleyball court, five-a-side football pitch, minigolf, ping pong tables, common area, washing machines, green carpet beach, pitches lake view, parking, bar, restaurant-pizzeria, free Wi-Fi.
Animation July and August!